Dave Newhouse Pre-Superbowl Talk!

January 28th at 7 PM
The New Museum of Los Gatos is bringing author Dave Newhouse to talk about his book Before the Dynasty: The Dark Days of the 49ers, to prepare for the first Santa Clara Super Bowl! Order a copy of Before The Dynasty today to make sure it will arrive for the event!
Dave Newhouse will be at the New Museum on Thursday night, the 28th at 7:00 PM.
Mike Wu!
We're so excited to get the latest book illustrated by Mike Wu in the store. Come and check out the Ooodlethunks, a new series featuring the artwork of Mike Wu. The first book in this new series focuses on a young girl named Oona who finds an egg and wants to protect and bring it to birth. She has to overcome the efforts of everyone else in her family who want a piece of the egg for themselves.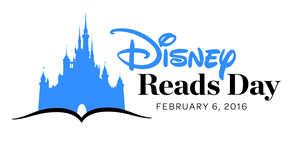 Disney Reads Day!

Disney Stores around the country are doing a special in-store event set on February 6th, Disney Reads day. This event is about making sure books are available for kids at all income levels.
In that spirit, please bring your gently loved children's books to Village House of Books. We team with the San Jose Giants organization to get these books to children who are not as lucky as we are.
Our Disney Reads day will include a special visit from our own beloved Book Fairy. Avoid the long lines at the Oakridge Disney store (and terrible Super Bowl traffic around the bay area) and spend the day here at your local book store!
The event will be starting at 2 PM, including an appearance of a one-time offer mystery book. This book has original art and is signed by a Pixar animator just for Disney Reads day at Village House of Books.
It's Starting To Look Like Valentine's Day at Village House of Books!
Village House of Books is offering many excellent books and gifts for your special someone. Here are the list of our staff's favorite Valentine's day books! Here's some inspirations for the perfect book for your special someone.
Steve: One Summer, 1927 by Bill Bryson
Cheryl: Me Before You by Jojo Moyes and The Language of Flowers by Vanessa Diffenbaugh
Kendrick: Consider Love by Sandra Boynton
Dashiell: Time's Arrow by Martin Amis
Book Fairy: Love Monster by Rachel Bright
Thank you for supporting Village House of Books, and we hope to see you once again here on Main Street!